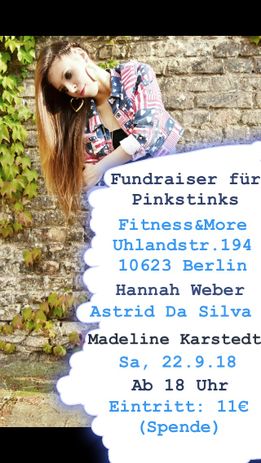 Here we go again!
This time the Party takes place at Fitness&More Gym, Uhlandstraße 194, 10623 Berlin.
A donation for the beautiful Organization Pinkstinks (www.pinkstinks.de) in the amount of 11€ or more is considered to enter.
Bring your smile and water!
A huge range of fitness drinks is also available at the front desk.
Bring a friend! Save the world with dance!
Hannah Weber: Dance4It
Astrid Da Silva & Madeline Karstedt: Zumba Fitness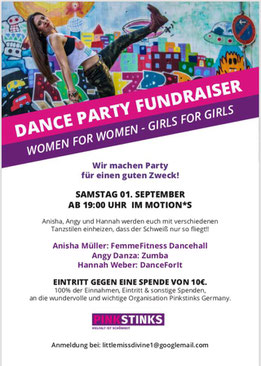 I love using Dance to help the world get better, don´t you?!
That´s why I host Fundraisers on a regular basis again and am proud to announce that I have dedicated my whole month of September to raise money for the amazing Organization Pinkstinks (https://pinkstinks.de/), who are helping to eliminate sexism in add campains in Germany. They are also in the UK, whoop whoop!
The start is gonna be our Dance Party Fundraiser at motions* Berlin where you will be dancing and having fun with me and Angy Danza, grooving and sweating to Dance4It, which is my own version of dance fitness, and some african beats and Zumba, 7-9.30pm, Sat September 1st!
All of this for a donation of 10€, can you say yay!
Be sure to RSVP via E-Mail since spots are limited: littlemissdivine1@googlemail.com
I am looking forward to see all your beautiful faces and am so grateful to be able to dance towards a better and brighter world.
See you there!
I´m back in Berlin and ready to use all my skills I´ve got training and working as a dancer in the states! Grateful for every adventure!
I've got big news for you...
I got my O1 ARTIST VISA and will dance, love and live until autumn 2017 in Los Angeles!!!
My time in Berlin, my first Hip Hop classes, Zumba-education and my start as a Zumba-Instructor, my wonderful and loyal,pretty talented students, all of you I will miss and never forget!
But now a new and exiting part of my life is about to start!
Of course I'll post updates regulary so you can get on the journey with me.
Live your dream - you're worth it!!!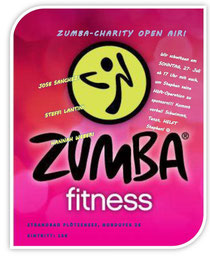 This Sunday! Come by and dance, swim and help out Stephen! We already got $1.704 to get him his surgery which costs $4800.
Entry is 15€ this time, 10€ will go directly to Stephen! Please bring your family and friends and let's have fun together helping him!
Just come by, no registration necessary!
contact me if you have any questions: littlemissdivine1@googlemail.com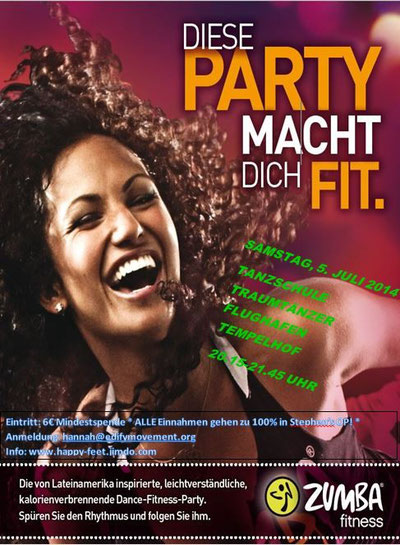 Be there when we say once more: Dance for Stephen!
July 5th we'll be at ''Lindy Hall'' at Tanzschule Traumtänzer at Flughafen Tempelhof and will party it up 8.15-9.45 Uhr for Stephen, a 13-year old orphan in Uganda, whom I had the honor to meet at a short Mission Trip in 2013.
Entry fee is 6€, this will be a donation. Since 100% of the donations will go directly to Stephen, we'll be happy for every extra Euro you can affort.
Please register for the party via hannah@edifymovement.org ...We're looking forward to having you!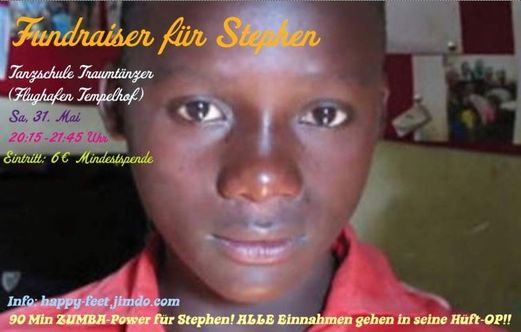 Hello!
Saturday May 31st, we'll have a Fundraiser Zumba-Party for this young, special man: Stephen!
Stephen is a 13-year old orphan,whom E.D.I.F.Y. Movement met through a Mission Trip in Uganda, where we helped out short term. Many of the kids have bigger problems then little food or broken beds.
Stephen, i.e., was beaten up by a group of strangers on the streets.Shortly after that he was taken in to the orphanage where they treat him very well, but there is no money to pay for his hip-surgery. that costs $4800, and we wanna collect that! Don't panic, entrance for the party is only 6€! All donations go directly to Stephen, 100%, that's why I'm looking forward to seeing each and every one of you guys to come and shake your hips, so that his wont hurt anymore! 
I'll see you there!
Address: Tanzschule Traumtänzer am Flughafen Tempelhof, Columbiadamm 8-10, 12101 Berlin
Time: von 20.15-21.45 Uhr
There will be 4 instructors on Stage plus the opportunity to take the party outside!!!
Tanzschule Traumtänzer wrote an article about our event: http://traumtaenzer.de/traumtaenzerblog/2014/05/benefiz-zumba-party-am-31-5-2014/
Don't miss it ;)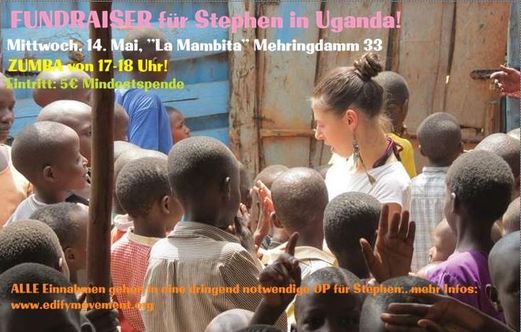 FUNDRAISER for Stephen!
Hi beautiful people! I will host a Zumba-Party which will be a Fundraiser for Stephen, one of the 316 Orphans in Uganda E.D.I.F.Y. visited last December.
We've met Stephen and fell in Love with this shy, humble 13 year young man who lived on the streets until the Orphanage took him in last September.
He got beaten up on the streets by a group of teenagers. They broke his hip which STILL remains untreated! I want to help him now.
I will host Zumba-Parties and Fundraisers until we have the amount needed for his surgery, which is $5000.
I know this will take a whole while but I am very motivated to invite YOU to change this young man's life and give him HOPE. Are you in?
First Fundraiser starts Wednesday, May 15th, at La Mambita Salsa Dance Factory. It's located directly at train station Mehringdamm, at Mehringdamm 33.
Hope to see you there! DANCE FOR STEPHEN!
FUNDRAISER ZUMBA PARTY for Uganda!
Hey talented people! Me and a great friend of mine are holding a 2 hour Zumba Party next Friday, April 25th!
Where? ''Kinder am Schloss'', Spandauer Damm 46, 14059 Berlin
Who?? Me and my gorgeous colleague Christiane Poggemoeller
What??? Non-Stop Zumba-Fun to show support!!!
How much??? 5 Euro minimum donation at the door
Come thru and sweat for a great cause! Admission is 5 Euro minimun donation which will go to the Ugandan Orphanage E.D.I.F.Y. is supporting since we went there last December! 
Bring your unique Spirit and have some FUN with us! :)
E.D.I.F.Y. went to Uganda! 

Please watch this short video documentary issuing our Mission Trip to Uganda, Africa. If you are considering a donation of any amount, you can do so at www.edifymovement.org!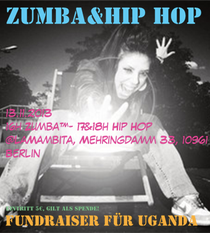 Fundraiser Klassen für UGANDA!
E.D.I.F.Y. Movement goes to Uganda, Africa in December, and will try to help a very special orphanage and teach dance there as well. As a part of E.D.I.F.Y. I feel honored to be a part of this Mission trip!
On November 13th I'll collect donations for our Mission Trip:
What?      Zumba & Hip Hop 
When?  . November 13th, 16 - 19 Uhr                        
Where?  Salsaschule La Mambita,
                Mehringdamm 33, 10962 Berlin                      
                                                                             Entrance? 5 Euro per class, as a donation!
                                                                           Looking forward to dance with you!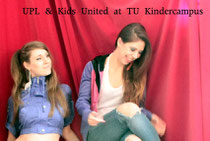 Our Organization United Performance Lab is dancing to make the world a better place!
Our goal is to raise funds with mix style shows for the E.D.I.F.Y. Movement (www.edifymovement.org) and currently especially for the mexican Orphanage Casa de la Esperanza (www.ahouseofhope.com).
Please come watch us perform at TU Berlin Kindercampus next sunday, June 8th at 5 and 8pm! We`d love to see your beautiful face there!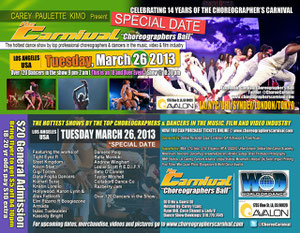 E.D.I.F.Y. Movement performed last night at the Carnival Choreographer's Ball. That was intense. For more info please read my blog at
 http://littlemissdivine1.wordpress.com/2013/03/27/e-d-i-f-y-carnival-choreographers-ball/
and the show video will follow soon!
We were able to put Jesus on display in the heart of Hollywoods dance community... What a Blessing! I could literally feel God's presence on stage and talking to the other dancers, they did too. 
Use your talent for a better purpose than feeding your ego, dance with E.D.I.F.Y.! 
YOU can help make the world better!!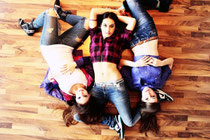 Show today at ARENA BERLIN at 3 and 8pm! Come through!
"Moments of Inspiration"
ARENA BERLIN, Eichenstrasse 4, 12435 Berlin
sunday, dec 16th
3 and 8pm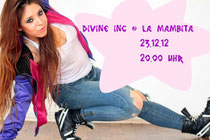 It's Christmas time… not only is it cold and snow is laying all over the place, also the Christmas parties are coming up, finally!
On december 23rd La Mambita, the hottest Salsa Dance School in Kreuzberg, is having their annual Christmas party, including Steffi Mel, Hannah Weber and Marta Del Puerto who are throwing in a hip hop show to entertain you!
Get ready for a night of fun and entertainment – and don't forget to try all the cookies!
Sunday, dec 23rd, 7pm at Mehringdamm 33… entry: 4€
We are looking forward to see you there soon!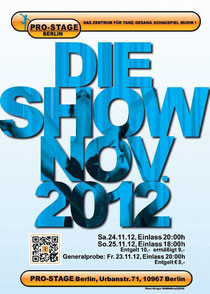 I'm performing at ProStage - The Show one more time tonight!
Where: ProStage, Urbanstrasse 71, 10967 Berlin
When: Nov 25th, 6pm
Hi! The E.D.I.F.Y Movement is on a mission trip in Mexico till october and we need to cover our fees fr our missionaries so we can give the orphanage Casa de la Esperanza a check to help them! Please consider to help us with ANY amount of money you can offer!!!
Check www.gofundme.com/casafundraiser to help!!! THANK YOU!!!
E.D.I.F.Y. Movement is going on the next Mission Trip to Casa de la Esperanza January 4th - 17th 2013! If you are thinking about going with us - STOP THINKING AND FOLLOW YOUR HEART!! For more information please visit
http://www.edifymovement.org/faithful-endeavors/
Thank you!

Hi everyone!
Leslie Scott runs a Non-Profit Organization called the E.D.I.F.Y. Movement: Educate Dance Inspire Faith=You! 
The E.D.I.F.Y. Movement aspires to use dance of all genres to nuture, grow and educate the minds, bodies and spirts of dancers, parents, teachers and studio owners. EM provides tangible education on pertinent issues, that affect the spiritual, emotional and physical condition of EVERY person attending an EM event. Our current dance climate provides a tremendous opportunity for large groups of people to gather together to share our mutual passion for dance and it is our belief that this venue can be used for SO much more than just teaching moves!
EM was founded and developed be faithful believers of Jesus Christ and that is why the EM experience welcomes people of ALL doctrines, sexually preferences, lifestyles and beliefs. In the eye of God we are all equal!
We strive to provide a safe and nuturing learning environment for each individual regardless of race, ethnicity, culture, economic status, gender, sexuality, body shape, age, religious doctrine or any other difference that may divide us as humans.
EM events provide dance master classes with leading educators and choreographers as well as seminars adressing issues such as body dysmorphia, eating disorder awareness, sexualization of movement and music, effects on social networking, self-esteem, co-dependency, signs of depression, nutrition, injury prevention, how to implement faith into your dance experience, Outreach and much more!
In addition, the E.D.I.F.Y. Movement provides missionary opportunities for artists who want to use their spiritual gifts to EDIFY others through our ''Faithful Endeavors'' division and also provides performance opportunities through our ''Message Movement'' Division hat strives to use the stage as a platform to brng about internal and external change with our society and the world!!
Make sure to follow us on twitter! @edifyMovement  
Facebook: Edify Movement 
Website: www.edifymovement.org
Hey everyone!
I'm joining a model contest just for fun in Berlin! To show your support please vote for me :) It's easy! Just click on the link under and register to vote!
Thank you lots!
http://www.galerieslafayette.de/dubistdiemode/divine1/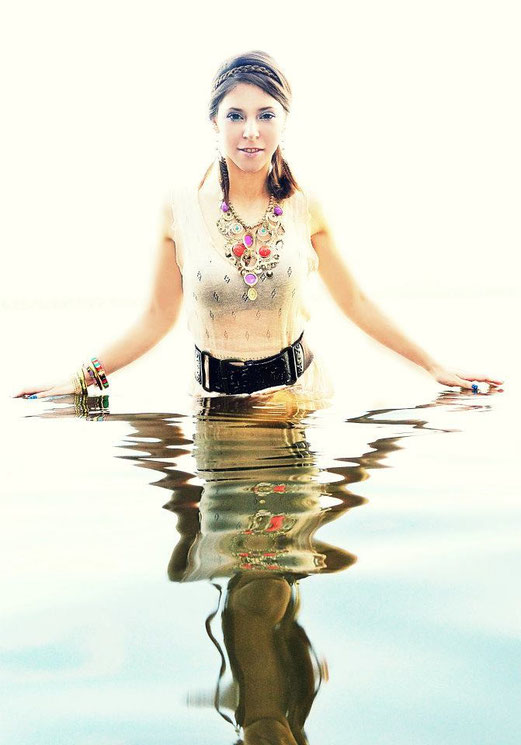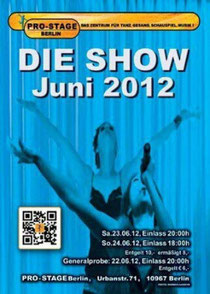 Tonight is the final night I'm performing background for Jolie Loi at Pro Stage - The Show!
Come and join!! There is a lot more dancing, acting and singing going on as well! Have fun guys :)
Adress: Pro Stage Berlin
Urbanstrasse 71
10967 Berlin
Doors open at 6pm
Please watch this video and share it in any way u are able to! If we spread this information around the globe we can stop this man! We are already making a change! You are part of a huge group fighting against this frightening happening in Uganda, watch this video to find out what YOU can do!
I personally am very thankful for my freedom, besides health it is THE most important gift we got from God and I couldn´t even imagine how my life would be without freedom. I want everybody to be free to live their life, go outside for a walk, sleep without being afraid to be kidnapped, raped or killed!!! We are talking about kids here.
Please, please make a change. It doesn´t even take 5mins to share this, to call your friends and let them know who Joseph Kony is, what he does and that we need to stop him.
Thank you.
Dear Friends,
please follow the link below and vote for Leslie Scott for best Hip Hop class in 2011 at Millennium Dance Complex in Hollywood at this years Insustry Voice Awards.
I was honored to take a her classes many times during my time in L.A. and she is a super dedicated, commited and passionated dance instructor that lives thru the music and makes the music become alive.
If u ever took her class you know what I am talking about and you will vote for her.
Let´s give the people that are acting like angels to us something back, so they can see how we apprecciate them!
Thank you for reading, and please vote! You can vote till Feb 14th!
Love&Gratitude,
Hannah
  http://survey.constantcontact.com/survey/a07e5jegpj5gxwkpo25/a023u1gy9uga3l/questions